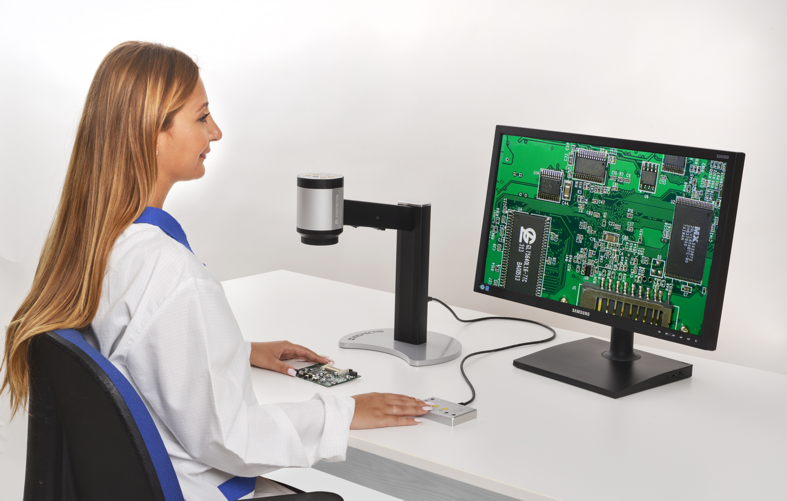 An All-in-One optical digital inspection system with 12:1 optical zoom, auto focus, and integrated illumination, on-board controls and comes with a SD-card image capture.
It produces crisp pictures of your inspection objects with up to 90x magnification directly on a 27" LCD monitor or PC.
INSPECTIS C12 provides relief to eyes, neck and shoulders through the unique ergonomic design and 245mm working distance. By allowing operators to sit comfortably in a good working position, their inspection tasks can be carried out more efficiently.
INSPECTIS C12 offers true ease of use with minimal interaction needed with controls and settings. All basic parameters such as zoom, brightness and colour levels can be controlled by the user through on-board buttons on top of the device.
There is also an optional remote control with camera and lens attributes, including focus, aperture size, image contrast and white balance controls. Additional features such as the zoom factor display and crosshair overlay on live image, can be turned on.
In addition 2 memory settings can be set and controlled allowing optimized settings to be saved and recalled for individual samples.
To further simplify operations selected functions can be controlled by a foot pedal. The INSPECTIS C12 camera significantly reduces the time spent on inspecting parts compared with other optical visual systems.

DOWNLOAD PRODUCT BROCHURE